Search By Keyword In Your City, State or Zip Code
Get your business more Local Search presence in just a few easy steps...
Kitchen Cabinets in Leesburg, Florida
Paul Remington Enterprises Inc.
(352) 728-4441
8527 U.S. 441 Leesburg FL 34788
Business Description
Welcome to Remington Kitchens, your local, one stop center for full kitchen and bath remodeling and complete cabinet re-facing. We also provide a full line of countertops through our Five Star Countertop division. Be sure you click the tab above to learn more. Remington Kitchens is conveniently located at 8527 Highway 441, in Leesburg, across from the Leesburg Airport..
Mission Statement

To provide Leesburg quality Home Improvements assistance as a Cabinet Maker, Kitchen Cabinets, Bathroom Cabinets and Cabinet Refacing.

Paul Remington Enterprises Inc. meeting your Home Improvements needs since 1997.



Services
Content Is Currently Under Construction.
Latitude
28.8322397
Longitude
-81.8157032
Year Established
1997
Payments Accepted


Specialties:
- Cabinet Maker
- Kitchen Cabinets
- Bathroom Cabinets
- Cabinet Refacing
- Counter Tops
- Kitchen Counters
- Bathroom Counters
- Kitchen Cabinet
- Bathroom Cabinet
- Countertop

Read More
Paul Remington Enterprises Inc. Photo Gallery
Updated as of 4/2/2014
Hover over thumbnail to enlarge image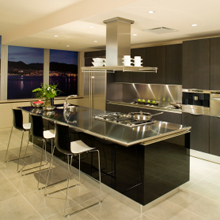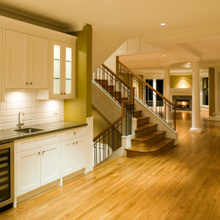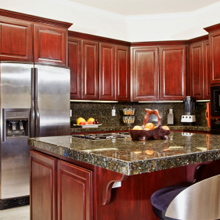 No coupons available at this time
Contact Information
Direct Email Contact
Mailing Address
8527 U.S. 441
Leesburg, FL 34788
Telephone/Fax
(352) 728-4441

Website
Email Contact
You can also email Paul Remington Enterprises Inc. direct by filling out the form on the right.
Paul Remington Enterprises Inc. in Leesburg, FL has a higher trust score for Cabinet Maker than:
Independent Drilling
110 Satellite Ct
Leesburg, FL 34748
(352) 435-6170

Ameritiles Ctd Inc

Leesburg, FL 34749
(352) 314-2324

Traffic Control Products of Fl Inc
31800 Progress Rd
Leesburg, FL 34748
(352) 787-0008

Vango Home Designs
1107 Thomas Ave
Leesburg, FL 34748
(352) 315-1414

Restoration Specialists
2315 Griffin Rd
Leesburg, FL 34748
(352) 787-4223

Eaton's Pressure Cleaning
39607 Emeralda Island Rd
Leesburg, FL 34788
(352) 242-7616

U-Pull & Pour
34523 Radio Rd
Leesburg, FL 34788
(352) 728-8879

Acoustical Systems of Leesburg
404 N 3rd St
Leesburg, FL 34748
(352) 787-5250

Hardwood Brick & Stone
401 N 13th St
Leesburg, FL 34748
(352) 326-2822

Express Tops Inc
2320 Montclair Rd
Leesburg, FL 34748
(352) 435-9182

Window Repair of Leesburg
2405 W Main St
Leesburg, FL 34748
(352) 787-3206

Concrete Creations LLC

Leesburg, FL 34749
(352) 728-3569

8527 US Highway 441, Leesburg, FL 34788
Popular Searches

Bathroom Counters in Leesburg, FL
Kitchen Cabinet in Leesburg, FL
Bathroom Cabinet in Leesburg, FL
Countertop in Leesburg, FL