Search By Keyword In Your City, State or Zip Code
Get your business more Local Search presence in just a few easy steps...
Womens Health Clinic in Berkeley, California
Barbra MacNair LAC
000-000-0000
3021 Telegraph Ave Berkeley CA 94705
Business Description
I work in partnership with patients using the ancient healing arts of Acupuncture and Chinese herbal medicine to help them heal from imbalances and revitalize their health. I specialize in women's health from fertility to menopause.'
Mission Statement

To provide Berkeley quality Chiropractor assistance as a Womens Health Clinic, Acupuncture Clinic, Pain Management Physician and Women's Health.

Barbra MacNair LAC meeting your Chiropractor needs since 1987.



Reviews
Be the first to Write A Review for Barbra MacNair LAC.
I am often asked why I chose to practice acupuncture. I came to appreciate the power of acupuncture and Chinese herbs when I was suffering from debilitating migraine headaches and unwilling to continue medications which were making me sick.

Because of my fear of needles, it to me months to make an appointment and then I was shocked at how little the needles hurt and how much better I felt.! I think my own experience helps me to be more sensitive to my patients.

One of the things which drew me to Chinese Medicine was its emphasis on treating the whole person rather than just the symptom. Our history, lifestyle, environment and diet all play important parts in creating illness and imbalance in our bodies and offer important clues for healing.

I believe that my work with patients is a partnership. The work I do with the needles and herbs in only part of the healing process. Patient education and involvement are also important elements.

My 25 years of working with a wide variety of patients, of helping people to heal themselves, and of witnessing remarkable recoveries to health and well-being have increasingly convinced me of thee power of this medicine. Does Acupuncture really work? I can say, without hesitation, "Yes, it does!"

Read more by logging on to my website at www.myhealinghaven.com.

1) Acupuncture & Electric Acupuncture
I used sterile, disposable Japanese style needles which are very fine and cause only a little or no discomfort.

In some cases I also use an electric stimulation machine along with the needles.
2) Chinese Herbal Medicine
I used Chinese herbal medicine along with the acupuncture treatments to further improve results. My formulas are mostly in pill form and therefore easy to use.
3) Cupping
Serving Area:
Berkeley, Albany, Oakland, El Cerrito, Orinda
Latitude
37.85539
Longitude
-122.259446
Year Established
1987
Payments Accepted


Specialties:
Womens Health Clinic
Acupuncture Clinic
Pain Management Physician
Women's Health
Alternative Medicine Practioner
Chinese Herbs
Chronic Migraines And Pain
Pain Management
Menopause
Fertility
Read More
This listing has no public user content.
Barbra MacNair LAC Photo Gallery
Updated as of 10/8/2016
Hover over thumbnail to enlarge image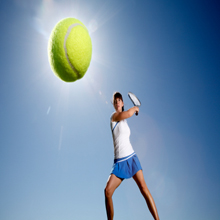 No coupons available at this time
Contact Information
Direct Email Contact
Mailing Address
3021 Telegraph Ave
Berkeley, CA 94705
Telephone/Fax
000-000-0000

Website
Other Website
Email Contact
You can also email Barbra MacNair LAC direct by filling out the form on the right.
Our Hours
| | |
| --- | --- |
| Tuesday: | 1:30PM to 7:30AM |
| | |
| --- | --- |
| Thursday: | 1:30PM to 7:30PM |
Barbra MacNair LAC in Berkeley, CA has a higher trust score for Womens Health Clinic than:
3021 Telegraph Ave, Berkeley, CA 94705
Popular Searches