Search By Keyword In Your City, State or Zip Code
Get your business more Local Search presence in just a few easy steps...
Chiropractor in Midland, Michigan
Simmons Specific Chiropractic
000-000-0000
5108 Eastman Ave #1 Midland MI 48640
Business Description
If You Are Looking For The Best Chiropractor in Midland, MI, You Need Not Look Anymore. With Our Staff Of Chiropractors You Can Be Certain You Will Receive The Total Care That You Deserve. We Develop A Good Foundational Relationship And Show Our Patients That It Is Our Purpose To Give Quality Service And Meet Their Needs.
Mission Statement

To provide Midland quality assistance as a Chiropractor, Chiropractic Care, Sports Injury and Neck Pain.

Simmons Specific Chiropractic meeting your needs since 2000.



Reviews
Be the first to Write A Review for Simmons Specific Chiropractic.
Services
Content Is Currently Under Construction.
Serving Area:
Midland, Gladwin, Beaverton, Sanford
Latitude
43.6480917
Longitude
-84.246702
Year Established
2000
Payments Accepted
Specialties:
Chiropractor
Chiropractic Care
Sports Injury
Neck Pain
Work Related Injury
Chiropractic Clinic
Back Pain
Back Adjustment
Upper Cervical
Spinal Adjustment
Brainstem
Specific Chiropractic
Specific Chiropractor
Health
Pain
Auto Accident
Knee Chest
Innate
Bj Palmer
Dd Palmer
Read More
This listing has no public user content.
Simmons Specific Chiropractic Photo Gallery
Updated as of 10/6/2016
Hover over thumbnail to enlarge image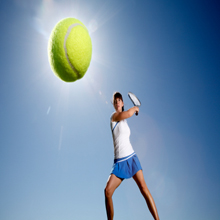 No coupons available at this time
Contact Information
Direct Email Contact
Mailing Address
5108 Eastman Ave #1
Midland, MI 48640
Telephone/Fax
000-000-0000

Website
Email Contact
You can also email Simmons Specific Chiropractic direct by filling out the form on the right.
Simmons Specific Chiropractic in Midland, MI has a higher trust score for Chiropractor than:
5108 Eastman Ave. Suite 1, Midland, MI 48640
Popular Searches