Search By Keyword In Your City, State or Zip Code
Get your business more Local Search presence in just a few easy steps...
Funeral Home in Woodbury, New Jersey
Business Description
The Budd family, serving New Jersey families with their funeral needs since 1967, maintains their tradition of personal service with individual attention to every family. Our staff consistently demonstrates the genuine care and concern that has become our hallmark.'Because every family's need varies, we provide a wide range of options which include Traditional Funeral Services, Memorials and Cremations. We own and operate our own Crematory which is located on the premises and reserved only for the families we serve. '
Mission Statement

To provide Woodbury quality assistance as a Funeral Home, Funeral Homes, Cremation and Funeral Directors.

Budd Funeral Home meeting your needs since 1967.



Reviews
Be the first to Write A Review for Budd Funeral Home.
Services
Content Is Currently Under Construction.
Latitude
39.830694
Longitude
-75.16147
Year Established
1967
Payments Accepted

Specialties:
Funeral Home
Funeral Homes
Cremation
Funeral Directors
Home Funeral
Memorial Funeral Home
Traditional Funeral
Local Funeral Homes
Independent Funeral Homes
Family Funeral Home
Read More
This listing has no public user content.
Budd Funeral Home Photo Gallery
Updated as of 10/6/2016
Hover over thumbnail to enlarge image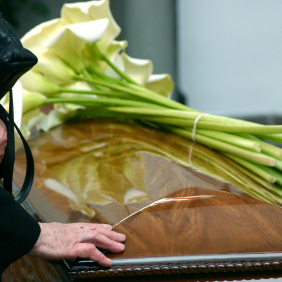 No coupons available at this time
Contact Information
Direct Email Contact
Mailing Address
522 Salem Ave
Woodbury, NJ 08096
Telephone/Fax
000-000-0000

Email Contact
You can also email Budd Funeral Home direct by filling out the form on the right.
Budd Funeral Home in Woodbury, NJ has a higher trust score for Funeral Home than:
522 Salem Ave, Woodbury, NJ 08096
Popular Searches