Search By Keyword In Your City, State or Zip Code
Get your business more Local Search presence in just a few easy steps...
Hair Salon in Walnut Creek, California
Bella Blu Porta
000-000-0000
1109 Bont Ln Walnut Creek CA 94596
Business Description
Our Hair Services are the best. We take the time to listen to the client and we know how to creatively give you, through aesthetic eyes, the most complimentary cut and style. We also are very attune to the Male image as well. Vidal Sassoon training gives the best hair cut style and color. There is something for every one at Bella Blu Porta Salon.'
Mission Statement

To provide Walnut Creek quality Beauty Salon assistance as a Beauty Salon, Nail Salon, Best Hair Salon and Best Hair Stylist.

Bella Blu Porta meeting your Beauty Salon needs since 2009.



Reviews
Be the first to Write A Review for Bella Blu Porta.
Services
Content Is Currently Under Construction.
Serving Area:
Walnut Creek, San Francisco, Danville, Pleaseanthill
Latitude
37.8965857
Longitude
-122.068795
Year Established
2009
Payments Accepted


Specialties:
Beauty Salon
Nail Salon
Best Hair Salon
Best Hair Stylist
Hair Coloring
Hair Salon
Salon
Hair Weaving
Hands On Healing
Massuese
Read More
This listing has no public user content.
Bella Blu Porta Photo Gallery
Updated as of 10/7/2016
Hover over thumbnail to enlarge image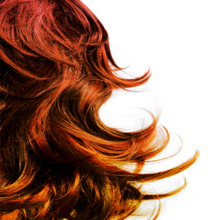 No coupons available at this time
Contact Information
Direct Email Contact
Mailing Address
1109 Bont Ln
Walnut Creek, CA 94596
Telephone/Fax
000-000-0000

Website
Other Website
Email Contact
You can also email Bella Blu Porta direct by filling out the form on the right.
Bella Blu Porta in Walnut Creek, CA has a higher trust score for Beauty Salon than:
1109 Bont Ln, Walnut Creek, CA 94596
Popular Searches