Search By Keyword In Your City, State or Zip Code
Get your business more Local Search presence in just a few easy steps...
Hair Salon in Woodinville, Washington
Salon Dazzle
(425) 485-4040
17530 132nd Avenue North East Suite D Woodinville WA 98072
Business Description
Where looking good is understood, Salon Dazzle in Woodinville. Since 2001, Salon Dazzle has brought style alongside smiles with its beauty salon services. Salon Dazzle specializes in Hair Colors, Waxing, Wedding Makeup and Hair Styling. We also carry Azeda products.
Mission Statement

To provide Woodinville quality assistance as a Hair Salon, Hair Color, Hair Cut and Beauty Salon.

Salon Dazzle meeting your needs since 2001.



Reviews
Be the first to Write A Review for Salon Dazzle.
Services
Content Is Currently Under Construction.
Serving Area:
Woodinville
Latitude
47.7548695
Longitude
-122.1631952
Year Established
2001
Payments Accepted


Specialties:
- Hair Salon
- Hair Color
- Hair Cut
- Beauty Salon
- Aveda Products
- Hair Permanent
- Waxing
- Wedding Makeup
- Wedding Hair
- Linda Nguyen Salon

Read More
This listing has no public user content.
Salon Dazzle Photo Gallery
Updated as of 4/7/2014
Hover over thumbnail to enlarge image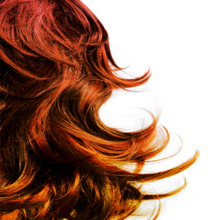 No coupons available at this time
Contact Information
Direct Email Contact
Mailing Address
17530 132nd Avenue North East Suite D
Woodinville, WA 98072
Telephone/Fax
(425) 485-4040

Website
Email Contact
You can also email Salon Dazzle direct by filling out the form on the right.
Our Hours
| | |
| --- | --- |
| Monday: | 10:00AM to 8:00PM |
| | |
| --- | --- |
| Tuesday: | 10:00AM to 8:00PM |
| | |
| --- | --- |
| Wednesday: | 10:00AM to 8:00PM |
| | |
| --- | --- |
| Thursday: | 10:00AM to 8:00PM |
| | |
| --- | --- |
| Friday: | 10:00AM to 8:00PM |
| | |
| --- | --- |
| Saturday: | 10:00AM to 5:00PM |
Salon Dazzle in Woodinville, WA has a higher trust score for Hair Salon than:
Unique Nail & Waxing
13317 NE 175th St
Woodinville, WA 98072
(425) 481-8360

French Nail
15610 NE Woodinville Duvall Rd
Woodinville, WA 98072
(425) 487-9933

Nails 4u
14142 NE Woodinville Duvall Rd
Woodinville, WA 98072
(425) 487-9703

Nail PRO
13400 NE 175th St
Woodinville, WA 98072
(425) 483-4305

Cottage Lake Nails & Hair
19145 NE Woodinville Duvall Rd
Woodinville, WA 98072
(425) 788-1288

4ever Nails
13930 NE 178th Pl
Woodinville, WA 98072
(425) 485-3770

Beautiful Nails and Skin Care
17329 140th Ave NE
Woodinville, WA 98072
(425) 487-9948

Sammamish Allied Locksmith
18029 Garden Way NE
Woodinville, WA 98072
(425) 492-1732

Family Dry Cleaners
19145 NE Woodinville Duvall Rd
Woodinville, WA 98072
(425) 788-6661

Eckland Daryl B DDS
17330 135th Ave NE
Woodinville, WA 98072
(425) 481-0755

Albertson Lynn Arnp PS
13110 NE 177th Pl
Woodinville, WA 98072
(425) 415-8300

ALLSTATE INSURANCE COMPANY - RONALD WANGELIN
14615 NE North Woodinville Way
Woodinville, WA 98072
(425) 489-9500

17530 132nd Avenue North East Suite D, Woodinville, WA 98072
Popular Searches

Waxing in Woodinville, WA
Wedding Makeup in Woodinville, WA
Wedding Hair in Woodinville, WA
Linda Nguyen Salon in Woodinville, WA