Search By Keyword In Your City, State or Zip Code
Get your business more Local Search presence in just a few easy steps...
Heating Repair in Reseda, California
Business Description
For Nearly Twenty Years We Have Been Proudly Providing Comfort To Our Community And Surrounding Areas. We Have Services To Fit All Of You A/C And Heating Needs. For Professional Service, Call The Company The Community Has Been Going To For Decades.
Mission Statement

To provide Reseda quality assistance as a AC Repair, Air Conditioning, AC Installation and New Air Conditioner.

Southwest Heating and AC meeting your needs since 1990.



Reviews
Be the first to Write A Review for Southwest Heating and AC.
Services
Content Is Currently Under Construction.
Serving Area:
Reseda, Tarzana, Sherman Oaks
Latitude
34.2001501
Longitude
-118.5360475
Year Established
1990
Payments Accepted

Specialties:
Ac Repair
Air Conditioning
Ac Installation
New Air Conditioner
Heating Equipment
Heating Repair
New Heater
Heating Installation
Hvac
Heating And Air Contractor
Read More
This listing has no public user content.
Southwest Heating and AC Photo Gallery
Updated as of 10/6/2016
Hover over thumbnail to enlarge image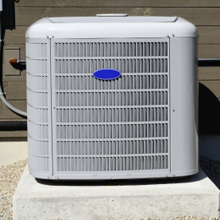 No coupons available at this time
Mailing Address
7122 Reseda Boulevard
Reseda, CA 91335
Telephone/Fax
000-000-0000

Southwest Heating and AC in Reseda, CA has a higher trust score for Heating Repair than:
7122 Reseda Boulevard, Reseda, CA 91335
Popular Searches