Search By Keyword In Your City, State or Zip Code
Get your business more Local Search presence in just a few easy steps...
Photographer in Lapeer, Michigan
De Lorme Photography
(810) 667-6700
1769 Pero Lake Road Lapeer MI 48446
Business Description
De Lorme Photography are your local Michigan Photographer! We do Wedding, Family, Senior/Graduation Photography and Portraits. For an artistic and accurate photoshoot with quality production and developing, call De Lorme Photography at (810) 667-6700 for a consultation today!
Mission Statement

To provide Lapeer quality assistance as a Photography, Wedding Photographer, Wedding Photography and Photographer.

De Lorme Photography meeting your needs since 1992.



Reviews
Be the first to Write A Review for De Lorme Photography.
Services
Content Is Currently Under Construction.
Serving Area:
Lapeer, Flint, Pontiac, Detroit
Latitude
43.0769746
Longitude
-83.4150837
Year Established
1992
Payments Accepted
Specialties:
- Photography
- Wedding Photographer
- Wedding Photography
- Photographer
- Portraits
- Senior Pictures
- Wedding Photographers
- Family Photographer
- Family Photography
- Graduation Pictures

Read More
This listing has no public user content.
De Lorme Photography Photo Gallery
Updated as of 4/6/2014
Hover over thumbnail to enlarge image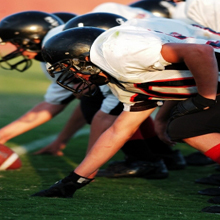 No coupons available at this time
Contact Information
Direct Email Contact
Mailing Address
1769 Pero Lake Road
Lapeer, MI 48446
Telephone/Fax
(810) 667-6700

Website
Email Contact
You can also email De Lorme Photography direct by filling out the form on the right.
De Lorme Photography in Lapeer, MI has a higher trust score for Photographer than:
John Curran Photographer
309 N Main St
Lapeer, MI 48446
(810) 660-7038

Greyson Hill Photography
333 W Nepessing St
Lapeer, MI 48446
(810) 660-8442

Shelley's Photography
75 Mill Creek Ave
Lapeer, MI 48446
(810) 667-3889

Delorme Photography and Storybook Wedding Co

Lapeer, MI 48446
(810) 667-6700

WALMART PORTRAIT
555 E Genesee St
Lapeer, MI 48446
(810) 664-0678

Mark of Excellence Photography
2315 Indian Rd
Lapeer, MI 48446
(810) 667-9292

A'lauras Portraits
1496 N Saginaw St
Lapeer, MI 48446
(810) 667-7205

Creative Focus Photography
1494 Bowers Rd
Lapeer, MI 48446
(248) 461-3488

Reuther Saundra RN Medical Case Management
624 W Nepessing St
Lapeer, MI 48446
(810) 667-7374

Lapeer Area Chamber of Commerce
108 W Park St
Lapeer, MI 48446
(810) 664-6641

Les Nichols Trucking & Excavating
1400 Grosbeck Rd
Lapeer, MI 48446
(810) 664-1914

1769 Pero Lake Road, Lapeer, MI 48446
Popular Searches

Wedding Photographers in Lapeer, MI
Family Photographer in Lapeer, MI
Family Photography in Lapeer, MI
Graduation Pictures in Lapeer, MI