Search By Keyword In Your City, State or Zip Code
Get your business more Local Search presence in just a few easy steps...
Pregnancy Massage in Sioux Falls, South Dakota
Tru Massage Therapy
000-000-0000
4300 S Louise Ave #104 Sioux Falls SD 57106
Business Description
If you are in need of day spa in Sioux Falls, SD, call on Tru Massage Therapy. For many years we have offered a wide range of services including Deep Tissue Massage, Couples Massages, Migraine Release and much more. For a great service in Sioux Falls, SD, call on Tru Massage Therapy.
Mission Statement

To provide Sioux Falls quality Massage Therapy assistance as a Deep Tissue Massage, Couples Massages, Migraine Release and Sports Massage.

Tru Massage Therapy meeting your Massage Therapy needs since 2008.



Reviews
Be the first to Write A Review for Tru Massage Therapy.
Founded in May 2008 by Danielle Rivera, our massage therapy business is built on a foundation of providing relief to our clients. All of our massage therapists are fully-licensed and have extensive experience in multiple massage methods including Deep Tissue, Swedish, Pregnancy, Tension Migraine, Sports, Couple's, 4-Hand...

Massage therapy has an endless list of benefits, including reduction in stress and anxiety, relief from soreness and pain, injury recovery, improved blood circulation and much more. No matter what your reason is for coming in, we'll work to make sure you get the results you desire and you leave feeling sublime.

MONTHLY SPECIAL: 10% off for Military with I.D.

At TMT we look forward to giving your mind and body the maximum benefit possible. These tips are intended to make your trip here as easy, as it is relaxing! We are open by appointment only so call and schedule your appointment today to get the time, day, and therapist you prefer. TMT is closed on Sundays (except Valenentines). TMT is closed on Easter, July 4th, Thanksgiving, and Christmas & New Years.

Scheduling is based on the proper amount of time needed to give you the service you have asked for. Because of this, we would appreciate you being on time, so there is no delay for any of our customers. You may book at 605-941-2747 or www.myonlineappointment.com/trumassagetherapy (must select service technique want and if booking for couple's massage need to book both people individually if book online).

Gratuity - A 15-20% gratuity is appreciated but never required.

Cancellation - We appreciate a 3-hr notice of cancellation, to avoid the full price of service fee.

Prices - Prices are subject to change.

Payment - We accept cash, personal check, and Paypal.
1)
massage Services
Deep Tissue Massage - We accept cash, personal check, and Paypal.

Swedish Massage - is light relaxing massage helping get the blood flowing and destress vs Deep Tissue is medium-deep pressure used to work the knots and aches out of the muscles.



Many ask which is best for them and the answer all depends on if you are coming to relax and destress (swedish) or if coming to get rid of achy muscles and knots (deep tissue). If getting headaches then best to concentrate on neck, shoulders most to loosen the tight muscles.

Pregnancy Massage - Pregnancy can be uncomfortable and sometimes even painful. (Danielle knows this first hand, as she has a 6-year-old daughter!). Pregnancy Massage may be beneficial in promoting relaxation, soothing nerves, and relieving strained back and leg muscles, during a normal, healthy pregnancy. An overall feeling of well-being can be instilled by massage to both the mother and unborn child.



Massage is not recommended for those whom experience toxemia or pre-eclampsia as a complication of pregnancy. Pre-eclampsia is a condition of pregnancy related to increased blood pressure in the mother that affects the placenta.



Tru Massage uses a special table that angles up so you can lie on your back angled while we work on your neck, head, arms, and legs then have you turn onto your left side if comfortable to work on your back.

Couples Massage - With our couple's basic you get to pick 2 therapists of your choice who have opening at same time. You get to choose time frame (30, 60, 75 or 90minutes) and choose whether you would like to be in same or seperate rooms.



This is perfect for spouses, boyfriend/girlfriend, mother, daughter, girls day, and don't forget to plan your massage for bridal party and self if getting married and for you and spouse after get married.





If you book couple's massage online please book both people individually under seperate names at same time same day so that both our therapists get booked as each person needs seperate therapists for couple's.



Bridal parties- get 15% off each if book 3 or more at same time (must come together) or bride gets 50% off her appt.

4-Hand Massage - 2 Massage Therapists (of your choice if available) work on you, the client at the same exact time.>br />




Also known as Nsync or Tandem Massage. Ultimate relaxation. twice the work done in the same amount of time. You pick your time you want and pay that time frame for both therapists.

Chair Massage - is very light and easy to haul. We can easily bring our chairs to your business to give chair massages to you and your staff for $1/minute.



You will be asked to straddle the chair leaning into it givein us access to work on your scalp, neck, shoulders, back, arms, and hands, depending on what is bothering you, and the you would like.

Ear Candling - The Health Benefits of Ear Candling. Also known as 'Ear Coning' this method of purifying the ears, and spirit, has been in use since very ancient times.



Ear candles are made of cone-shaped material with a paraffin or beeswax coating. The tip of the cone is gently placed in the opening of the ear canal; a paper plate barrier is in place as a protective barrier. The other end of the cone is lit which creates a gentle, swirling vacuum of warm air within the cone. This has the effect of warming the excess ear wax and toxins and lifting them outward.
2)
sports Massage
Massage has become an integral part of the new athletic regimen from sports medicine clinics, to college training rooms, to professional locker rooms to Olympic training. Growing number of trainers believe that massage can provide an extra edge to the athletes who participate in high performance sports. Massage has become a necessary ingredient for a complete workout. More and more people are realizing that a complete workout routine includes not only the exercise itself, but also caring for the wear-and-tear and minor injuries that naturally occur with strenuous movement. The physiological and psychological benefits of massage make it an ideal complement to a total conditioning program.


Anyone who routinely stretches their physical limits through movement such as running, cycling, hiking, swimming, dancing, tennis and other racquet sports, strength training and aerobics can benefit from a massage. There are others who does strenuous activities in a day that is not normally classified as exercise. Examples are mothers with small children, gardeners, and others who use their bodies strenuously in their work.

Incorporating massage in your conditioning program has many benefits. It helps you get into good shape faster, and with less stiffness and soreness. It helps you recover faster from heavy workouts, and relieves conditions which may cause injury.

What Happens When You Exercise? Regular exercise increases vigor and promotes a general sense of well-being. If done in moderation, it can help relieve the effects of stress, and has been linked to decrease in psychological depression. Regular exercise produces positive physical results like increased muscular strength and endurance, more efficient heart and respiratory functioning, and greater flexibility. These positive physical changes occur as the body gradually adapts to the greater demands put on it by regular exercise. The body improves its functioning to meet the challenges placed on it.

Conditioning involve three steps or phases: - (1) Tearing Down Phase when one pushes the physical limits (2) Recovery Phase - Important for the rebuilding phase and to obtain the full benefits of a conditioning program, and (3) Buildup Phase - when the system adapts to the new demands placed on it.

The 'tearing down' phase of the adaptation process often involves stiffness and soreness, especially when the amount of movement is significantly increased from what the body has been used to in the past. Delayed muscle soreness (24-48 hours after exercise) may be caused by any of a number of different factors. Some possible causes are minor muscle or connective tissue damage, local muscle spasms that reduce blood flow, or a build up of waste products (metabolites) from energy production.

Trigger points or stress points may also cause muscle soreness and decreased flexibility. These points are specific spots in muscle and tendons which cause pain when pressed, and which may radiate pain to a larger area. They are not bruises, but are thought by some to be small areas of spasm. Trigger points may be caused by sudden trauma (like falling or being hit), or may develop over time from the stress and strain of heavy physical exertion or from repeated use of a particular muscle. Heavily exercised muscles may also lose their capacity to relax, causing chronically tight (hypertonic) muscles, and loss of flexibility. Lack of flexibility is often linked to muscle soreness, and predisposes you to injuries, especially muscle pulls and tears. Blood flow through tight muscles is poor (ischemia), which also causes pain.

Sports Massage Techniques

Each sport and athletic event uses muscle groups in a different way. Sports massage therapists must be familiar with each muscle, the muscle groups and how they are affected by the specific movements and stresses of each sport. They also are trained in the appropriate uses of hydrotherapy and cryotherapy.
Traditional western (e.g. Swedish) massage is currently the most common approach used for conditioning programs. It is frequently supplemented by other massage therapy approaches including deep tissue, trigger point work, and acupressure. Some massage therapists have special training in sports massage and greater experience working with athletes.
3)
spa Services
4)
Facials - cleanse tone, massage, exfoliate and moisturize.

Chemical Peel - exfoliate skin into the deeper layers for facial resurfacing (4-5 teatments, 7-10 days apart recommended)

Glycolic Peel - helps collagen stimulation, fione lines, wrinkles, againg

Lactic Peel - helps with skin tone, texture, pigmentation, and againg
5)
other Services
Body Waxing - eyebrow, lip, chin, under arm, arm/leg, back/chest, bikini, brazilian

Hair Services


Women's Hair Cuts - $26


Men's Hair Cuts- $14


Kids 10yrs and under - $10 (add $1/yr up to 14yrs) (above prices include wash & blow dry style)


Women's Shampoo & Style without Cut- $18


Reconstructed or Malibu treatment- $20


Hair Updo- $35-50


Perms - short hair - $50, medium - $55, long - $75 & up, Specialty wrap - $75 & up


Color - full color - $50-$85 (varies by hair length)

Color: Full Color- $50-85 (varies by hair length), 1/2 Head or Retouch- $30


Full Head Highlights- $75- short & $85-$95 for long, extra long hair


Highlights-$50, Toner-$25, $5 per foil if less then half head
$10 per extra batch need mix up & each extra color if want more then 1 color


Pillow Pack - $90


Cornrows - $35/hour


Extensions - call for consultation


Nails - Classic Manicure - $25, Spa Manicure - $35, (parafin dip & arm massage), Shellac Nails - add $15, Pedicure - $40


Serving Area:
Sioux Falls
Latitude
43.506663
Longitude
-96.7710955
Year Established
2008
Payments Accepted


Specialties:
Deep Tissue Massage
Couples Massages
Migraine Release
Sports Massage
Pregnancy Massage
Deep Tissue Massages
Couples Massage
Full Body Massage
Massage
Day Spa
Read More
This listing has no public user content.
Tru Massage Therapy Photo Gallery
Updated as of 10/5/2016
Hover over thumbnail to enlarge image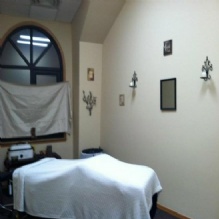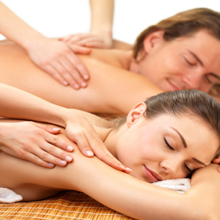 No coupons available at this time
Contact Information
Direct Email Contact
Mailing Address
4300 S Louise Ave #104
Sioux Falls, SD 57106
Telephone/Fax
000-000-0000

Website
Other Website
Email Contact
You can also email Tru Massage Therapy direct by filling out the form on the right.
Tru Massage Therapy in Sioux Falls, SD has a higher trust score for Pregnancy Massage than:
4300 S Louise Ave #104, Sioux Falls, SD 57106
Popular Searches