Search By Keyword In Your City, State or Zip Code
Get your business more Local Search presence in just a few easy steps...


Divorce in La Mesa, California
Law Offices of Richard G. Freed, Esq.
9001 Grossmont Blvd #605 La Mesa CA 91941
Business Description
Richard G. Freed, Esq. has offered realistic, practical solutions for people facing complex family law issues since 1990. Emphasizing favorable, cost effective resolutions in every case, including "high conflict" child custody disputes, Attorney Freed strives to ensure a fair and equitable distribution of assets, debts and investments in every case. Every family law client who has become embroiled in complex divorce litigation is afforded a no nonsense, practical, and truly viable set of options to resolve their dispute. Mr. Freed has established a reputation within the legal community as a tenacious advocate who puts the needs of each client first. With more than three decades of family law experience, his clients have the security and confidence that everything will be handled correctly, with the highest degree of ethics and professionalism. Attorney Freed is able to litigate when necessary, but will first explore the possibility of a settlement, devoting resources to various types of alternate dispute resolution. Offering pro active options on each new case, clients are given effective straightforward ways to start and finish every phase of the case, including specialized areas, such as psychological evaluations, extended mediations, and other methods of dispute resolution with excellent results in a large percentage of cases.
Mission Statement

To provide La Mesa quality Divorce Attorney assistance as a Divorce, Child Custody Attorney, Child Support and Restraining Orders.

Law Offices of Richard G. Freed, Esq. meeting your Divorce Attorney needs since 1990.

Call (619) 667-9000 today!

Reviews
I was referred to Richard Freed when I was going through a very ugly divorce. I had started out with a different attorney who didn't seem to care about my concerns at all and only seemed to be in it for the money. Mr. Freed was the answer to my prayers. He was "a good listener," compassionate, and showed great communication skills in and out of court. In court, he was confident, driven and clearly showed his passion and knowledge of the law. I highly recommend Richard Freed.
Monica from El Cajon, Ca 9/17/2023 6:44:07 PM
(0)

(0)

Law Offices of Richard G. Freed, Esq. is a law office located in La Mesa, CA. Established in 1990, this family lawyer, divorce lawyer, and child custody attorney specializes in many different divorce and family law cases.

Law Offices of Richard G. Freed, Esq. offers assistance with divorce, restraining orders, paternity, child custody, child support, spousal support, and many more.

For more information on Law Offices of Richard G. Freed, Esq., please call (619) 667-9000 or visit their website at freedfamilylawattorney.com to view more legal services.

Key Contacts
Richard G. Freed, Esq.
Principal, Attorney
1) Family Law
Family law is an area of law that includes each person's rights, obligations and legally available remedies for resolution of conflicts created giving rise to disputed issues concerning marriage and divorce, custody rights of unwed parents (paternity), domestic partnerships (same sex couples), child custody, visitation, child support, spousal support, division of assets, debts, retirements, civil and military pension benefits, disability, federal and state tax liabilities, payment of attorney fees, disposition of family residence, and ownership of business interests, as well as specialized matters such as adoption, abduction, kidnapping, child abuse, restraining orders, domestic violence, enforcement and everything else covered within the California Family Code.
2) Spousal Support
Spousal support, formerly called alimony, is a court order that requires one spouse to pay a specific amount of money to the other spouse. State law governs the amount and duration that a court may compel a party to provide spousal support to the other party. The factors used by a court for a legal determination of temporary spousal support (prior to entry of Judgment) and permanent support (after Judgment has been granted) are quite different. On application of either party for spousal support, the court may decide to increase or decrease the amount to be paid, but only upon a showing that there has been a substantial and material change of circumstances to justify an order changing the original award of support. Except in rare cases, spousal support will terminate upon death of either party or when the recipient re-marries. Courts may also reduce spousal support payments down to zero if it finds such an order is needed to avoid a harsh and inequitable result. The Court may award permanent or temporary support to a man or woman, considering the following factors:
The actual need;
Ability to pay;
The duration of the marriage;
The age of the parties;
The physical health of the parties;
The emotional health of the parties;
The standard of living established in the marriage and the likelihood that each party can maintain a reasonably comparable standard of living;
The earning capacities of the parties;
The educational levels of the parties;
The vocational skills of the parties;
The employability of the parties;
The amount of time a party has been absent from the job market;
The custodial responsibilities for minor children of the party seeking spousal support;
The time and expense needed by a party to acquire a sufficient education or training to enable a party to become employed, and the availability of training and employment.
The opportunity for future acquisitions of capital assets and income;
The history of the non-financial contributions to the marriage by each party including contributions to the care and education of the children and interruption of personal careers or educational opportunities;
The history of the financial contributions to the marriage by each party including contributions to the care and education of the children and interruption of personal careers or educational opportunities;
The equitable distribution of property ordered and any payouts on equitable distribution, directly or indirectly, out of current income, to the extent this consideration is reasonable, just and fair; and
Any other factors which the court may deem relevant.

3) Child Custody
4) Divorce
A court decree that terminates a marriage; also known as marital dissolution.

A divorce decree establishes the new relations between the parties, including their duties and obligations relating to property that they own, support responsibilities of either or both of them, and provisions for any children.When a marriage breaks up, divorce law provides legal solutions for issues that the Husband and Wife are unable to resolve through mutual cooperation. Historically, the most important question in a divorce case was whether the court should grant a divorce. When a divorce was granted, the resolution of continuing obligations was simple: The wife was awarded custody of any children, and the husband was required to support the wife and children.

Modern divorce laws have inverted the involvement of courts. The issue of whether a divorce should be granted is now generally decided by one or both of the spouses. Contemporary courts are more involved in determining the legal ramifications of the marriage breakup, such as spousal maintenance, child support, and child custody. Other legal issues relating to divorce include court jurisdiction, antenuptial and postnuptial agreements, and the right to obtain a divorce. State laws govern a wide range of divorce issues, but district, county, and family courts are given broad discretion in fixing legal obligations between the parties.

Serving Area:
La Mesa, San Diego, Chula Vista, Del Mar, Vista, La Jolla, Carlsbad, National City, Solana Beach, Lakeside
Serving Zip Codes:
91941, 92101, 92020, 92130, 92037, 92117, 92121, 92021, 91950, 92113, 92091
Latitude
32.773021
Longitude
-117.0033918
Year Established
1990
Payments Accepted



Areas Of Practice:
Divorce
Child Custody Attorney
Child Support
Restraining Orders
Divorce Services
Spousal Support
Family Law Attorney
Family Lawyer
Divorce Attorney
Paternity
Aggressive
Enforcement
Military Divorce
Family Residence
Contempt Of Court
Business Valuation
Fiduciary Duties
Declarations Of Disclosure
Attorney Fee Sanctions
Federal And State Tax Liabilities
Read More
Law Offices of Richard G. Freed, Esq. Photo Gallery
Updated as of 9/8/2023
Hover over thumbnail to enlarge image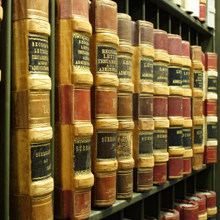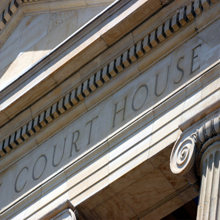 No coupons available at this time
Contact Information
Direct Email Contact
Mailing Address
9001 Grossmont Blvd #605
La Mesa, CA 91941
Telephone/Fax
(619) 667-9000
(619) 667-9087
Website
Other Website
www.FreedFamilyLawAttorney.com
Email Contact
You can also email Law Offices of Richard G. Freed, Esq. direct by filling out the form on the right.
Our Hours
| | |
| --- | --- |
| Tuesday: | 8:00AM to 5:00PM |
| | |
| --- | --- |
| Wednesday: | 8:00AM to 5:00PM |
| | |
| --- | --- |
| Thursday: | 8:00AM to 5:00PM |
Law Offices of Richard G. Freed, Esq. in La Mesa, CA has a higher trust score for Divorce than:
9001 Grossmont Blvd #605, La Mesa, CA 91941
Popular Searches