Search By Keyword In Your City, State or Zip Code
Get your business more Local Search presence in just a few easy steps...


Chiropractor in Londonderry, New Hampshire
Maddox Chiropractic
25 Nashua Rd #A5 Londonderry NH 03053
Business Description
If you have been suffering from back pain in Londonderry, don't wait another second to begin your road to recovery! At Maddox Chiropractic, our chiropractic techniques can assist patients with the rediscovery of health and wellness that had been previously known but long lost. For others, the chiropractic journey may offer a new sense of balance and wellness that one has never before experienced. If you want to start living every day pain free, call us at (603) 437-1700 to schedule an appointment! Also serving Derry, Hudson, Litchfield, Manchester, Auburn, Windham, Hampstead
Mission Statement

To provide Londonderry quality Chiropractor assistance as a Chiropractor, Neck Pain Treatment, Back Pain Treatment and Chiropractic Headache Treatment.

Maddox Chiropractic meeting your Chiropractor needs since 1983.

Call (603) 437-1700 today!

When you are dealing with a constant pain, it can become quite the annoyance. The pain can be so intense at times that it becomes impossible to focus on anything else. If the pain isn't managed properly by a chiropractor the pain can worsen, or even become permanent. Here at Maddox Chiropractic we understand the pain you are going through and are here to help.

Since we first opened our doors back in 1983 we have been providing the Londonderry, NH community with the high quality service that they deserve. Some of what we offer includes, neck pain treatment, back pain treatment, chiropractic headache treatment, migraine treatment, and much more.

For more information about what we have to offer, contact us today at (603) 437-1700. You can also visit us anytime at maddoxchiropracticnh.com to see what we are all about.

Key Contacts
Warren A. Maddox, Dc
Owner
Services
Content Is Currently Under Construction.
Serving Area:
Londonderry, Litchfield, Hudson, Manchester, Auburn, Windham
Serving Zip Code:
03053, 03087, 03841
Latitude
42.8674278
Longitude
-71.3450085
Year Established
1983
Payments Accepted




Specialties:
Chiropractor
Neck Pain Treatment
Back Pain Treatment
Chiropractic Headache Treatment
Migraine Treatment
Arm Pain Treatment
Knee Pain
Sciatica Chiropractor
Plantar Fasciitis
Carpal Tunnel Treatment
Bulging Disc
Herniated Disc
Physical Therapy
Exercise Therapy
Read More
Maddox Chiropractic Photo Gallery
Updated as of 7/29/2022
Hover over thumbnail to enlarge image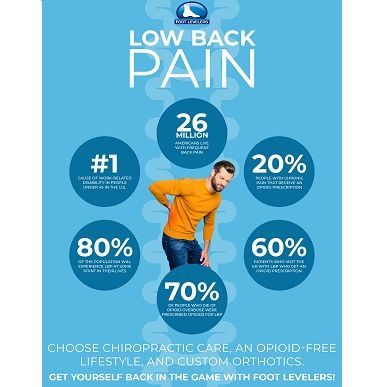 No coupons available at this time
Contact Information
Direct Email Contact
Mailing Address
25 Nashua Rd #A5
Londonderry, NH 03053
Telephone/Fax
Website
Other Website
Email Contact
You can also email Maddox Chiropractic direct by filling out the form on the right.
Our Hours
| | |
| --- | --- |
| Tuesday: | 9:00AM to 6:00PM |
| | |
| --- | --- |
| Wednesday: | 9:00AM to 6:00PM |
| | |
| --- | --- |
| Thursday: | 9:00AM to 6:00PM |
Maddox Chiropractic in Londonderry, NH has a higher trust score for Chiropractor than:
25 Nashua Rd #A5, Londonderry, NH 03053
Popular Searches