Search By Keyword In Your City, State or Zip Code
Get your business more Local Search presence in just a few easy steps...


Clinical Psychologist in Matawan, New Jersey
Barbara Fleischer PHD
000-000-0000
171 Main Street, Suite 203 Matawan NJ 07747
Business Description
When you need a psychologist in Matawan, NJ, come to Barbara Fleischer PHD. For many years, we have offered a variety of services including psycho diagnostics, meditation, psycho analysis, counseling, and much more. We strive to provide our clients with the best service and care available at rates that are easily affordable. For a great service in Matawan, NJ, call on Barbara Fleischer PHD. We are open Mon - Fri by appointment only.
Mission Statement

To provide Matawan quality Counselor assistance as a Psychologist, Clinical Psychologist, Doctor and Psychotheraphy.

Barbara Fleischer PHD meeting your Counselor needs since 1992.



Reviews





Be the first to Write A Review for Barbara Fleischer PHD.
Services
Content Is Currently Under Construction.
Serving Area:
Matawan, Middlesex, Nj, Asbury Park, Nj, Howell, Nj
Latitude
40.4131208
Longitude
-74.2305425
Year Established
1992
Payments Accepted


Specialties:
Psychologist
Clinical Psychologist
Doctor
Psychotheraphy
Psycho Diagnostic
Meditation
Psycho Analysis
Counseling
Depression Counseling
Addiction Counseling
Read More





This listing has no public user content.
Barbara Fleischer PHD Photo Gallery
Updated as of 9/15/2023
Hover over thumbnail to enlarge image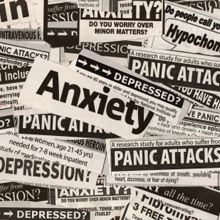 No coupons available at this time
Contact Information
Direct Email Contact
Mailing Address
171 Main Street, Suite 203
Matawan, NJ 07747
Telephone/Fax
000-000-0000

Website
Email Contact
You can also email Barbara Fleischer PHD direct by filling out the form on the right.
Barbara Fleischer PHD in Matawan, NJ has a higher trust score for Clinical Psychologist than:
171 Main Street, Suite 203, Matawan, NJ 07747
Popular Searches