Search By Keyword In Your City, State or Zip Code
Get your business more Local Search presence in just a few easy steps...

Denture Care in White Rock, British Columbia
Peace Arch Denture Clinic
1504 Foster St White Rock BC V4B 3X8
Business Description
When you need denture care in White Rock, BC, call on Peace Arch Denture Clinic. We offer a wide range of services including custom dentures, denture repair, partial dentures, and much more. We have many years of experience so you can rest assured knowing you are in good hands. We strive to make sure that your denture needs are addressed. For a great service in White Rock, BC, make an appointment at Peace Arch Denture Clinic.
Mission Statement

To provide White Rock quality assistance as a Denture Care, Dentures, Denture Clinic and Denture Repair.

Peace Arch Denture Clinic meeting your needs since 2006.

Call (604) 536-9555 today!

Reviews





Be the first to Write A Review for Peace Arch Denture Clinic.
Smile wide with confidence again with our cosmetic dentistry at your disposal. Restore your smile with Peach Ace Denture Clinic. We have a team of dental technicians who are adept in all the technical applications of cosmetic dentistry. Restore your smile at our clinic.

Our denture clinic provides quality dental services that include cosmetic precision dentures, standard complete dentures, partial dentures, implant supported, and immediate dentures so you can wear your smile proudly everywhere.

If you are interested in finding a reliable dental clinic specializing in denture care, head to Peace Arch Denture Clinic in White Rock, BC. Consult with our dental specialists about any concerns or questions you may have. Get in touch with us by calling (604) 536-9555 to schedule an appointment. Also, visit our website, peacearchdenture.com, to learn more about our services and how we can help.

Services
Content Is Currently Under Construction.
Serving Area:
White Rock, South Surrey, Bc, Langley, Bc, Delta, Bc, Cloverdale, Bc, Bellingham, Wa
Latitude
49.0295668
Longitude
-122.8036428
Year Established
2006
Payments Accepted



Specialties:
Denture Care
Dentures
Denture Clinic
Denture Repair
New Denture
Denture Over Implant
Partial Denture
Complete Denture
Denture Reline
Denture Rebase
Denture With Soft Liners
Denturist
Read More





This listing has no public user content.
Peace Arch Denture Clinic Photo Gallery
Updated as of 11/11/2023
Hover over thumbnail to enlarge image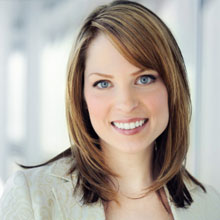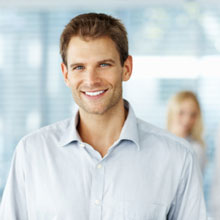 No coupons available at this time
Contact Information
Direct Email Contact
Mailing Address
1504 Foster St
White Rock, BC V4B 3X8
Telephone/Fax
Website
Email Contact
You can also email Peace Arch Denture Clinic direct by filling out the form on the right.
Our Hours
| | |
| --- | --- |
| Tuesday: | 8:00AM to 5:00PM |
| | |
| --- | --- |
| Wednesday: | 8:00AM to 5:00PM |
| | |
| --- | --- |
| Thursday: | 8:00AM to 5:00PM |
Peace Arch Denture Clinic in White Rock, BC has a higher trust score for Denture Care than:
1504 Foster St, White Rock, BC V4b 3x8
Popular Searches