Search By Keyword In Your City, State or Zip Code
Get your business more Local Search presence in just a few easy steps...


Plumber in Milford, Pennsylvania
John McCaslin Plumbing & Heating
153 Butternut Rd Milford PA 18337
Business Description
If you are in need of Plumbing or Heating services in the Milford Pennsylvania area, come to John McCaslin Plumbing & Heating. For over 39 years we have offered a wide range of services, from Water Heaters, Boilers, Hot Water Base Board Heat to Bathroom Renovations and much more. In that time we have made a name for ourselves as a company that strives to meet the needs of our clients and ensure their satisfaction, with affordable rates. Whether you need new fixtures, piping or a new tankless water heater, call on John McCaslin Plumbing & Heating today.
Mission Statement

John McCaslin's Plumbing & Heating mission is to provide residential customers with the highest in quality workmanship at a reasonable cost. Our goal is to always reach for the highest level in outstanding customer service, with an end result in developing a long lasting relationship.

Call (570) 686-3151 today!

Reviews
John has been the plumber for our vacation home in Gold Key Estates for 15 years, and he winterizes our house each year. From replacing the bulky hot water heater to dealing with routine maintenance, John has never let us down. He is punctual, dependable, professional, with reasonable prices, and his many years of experience are obvious in solving any plumbing or heating issues. If this page allowed ten stars, that would be my rating for John McCaslin.
Sandra Sider from Bronx, Ny 10463 7/11/2023 4:32:02 PM
(0)

(0)
When your drains are slow and your shower water won't warm up, these are definitely signs that it's time for a visit from a professional plumber. Located in Milford, PA, John McCaslin Plumbing & Heating is here for you with our skilled plumbing contractor who is ready to take on your drain and piping issues.

Established in 1989, our reputable business has always been dedicated to providing all of our valued clients with the excellent services that we are known for. Whether your toilet won't flush or you shower drain refuses to empty, our skilled and experienced plumbers are ready to take on your job. In addition to plumbing services, we additionally offer water heater installations and repairs that exceed our clients' expectations, time and time again. We can also do the bathroom remodeling you've been dreaming of. For the best plumber in the area, you can rely on us.

To schedule a service or learn more, call our phone at (570) 686-3151 or go to our website at johnmccaslinplumbing.com. We're ready to take on your plumbing needs.

Key Contacts
Elizabeth Mccaslin
John Mccaslin
1) Plumbing
Service, repairs, and new installations in residential homes including:
Water heaters, tankless water heaters, fixtures, faucets, piping, kitchens, bathrooms, and septic pumps. Specialising in diagnostics.
2) Heating
Service, repairs, and new installations in residential homes including:
Gas boilers and baseboard radiation. Also specializing in diagnostics.
3) Kitchen And Bathroom Remodeling
Complete design and installation of bathrooms and kitchens.
4) Water Filtration
Installation of softeners, neutralizers and cartridge filters
5) Total House Repipe
If you are experiencing constant pinhole leaks in the copper tubing, fittings, valves, well tanks, and water heaters, we recommend you have your water tested. It may be as simple as repairing the leaks and installing a neutralizer. If however, the leaks persist, you may have to consider a total house repipe of your home. A total house repipe involves removing the steel well tank and replacing it with a fiberglass well tank. Followed by the installation of stainless steel fittings, a neutralizer, Pex Poly Manifolds and Pex tubing to each fixture.
Serving Area:
Milford, Dingmans Ferry, Lords Valley, Shohola, Matamoras, Westfall
Serving Zip Codes:
18337, 18337, 18328, 18336, 18458, 18428
Latitude
41.3031279
Longitude
-74.9498191
Year Established
1989
Payments Accepted



Specialties:
Plumber
Water Heaters
Bathroom Remodeling
Tankless Water Heaters
Leak Detection
Boilers
Boiler Repair
Plumbing Contractor
Water Heater Repair
Water Heater Repairs
Winterizations
Shower Installations
Water Heater Installations
Repiping
Septic Pump
Gas Piping
Residential Plumbing
Sewer Line Replacement
Drain Cleaning
Hot Water Base Board Heat
Read More
John McCaslin Plumbing & Heating Photo Gallery
Updated as of 9/15/2023
Hover over thumbnail to enlarge image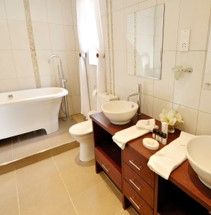 No coupons available at this time
Contact Information
Direct Email Contact
Our Hours
| | |
| --- | --- |
| Tuesday: | 8:00AM to 5:00PM |
| | |
| --- | --- |
| Wednesday: | 8:00AM to 5:00PM |
| | |
| --- | --- |
| Thursday: | 8:00AM to 5:00PM |
| | |
| --- | --- |
| Saturday: | 8:00AM to 5:00PM |
John McCaslin Plumbing & Heating in Milford, PA has a higher trust score for Plumber than:
153 Butternut Rd, Milford, PA 18337
Popular Searches