Search By Keyword In Your City, State or Zip Code
Get your business more Local Search presence in just a few easy steps...


Signs in Crown Point, Indiana
Signs OverNITE
8304 S Cline Ave #1 Crown Point IN 46307
Business Description
Signs OverNITE is a sign shop in Crown Point, serving NW Indiana for over 45 Years! We have everything you need from stickers, emblems, banners, see through window graphics, truck & trailer lettering, Window and wall graphic decals, and much more. Our staff is on hand to help you find what you are looking for. We work hard to keep our rates affordable and our clients satisfaction at the forefront. For a great service in Crown Point, IN, call on Signs OverNITE.
Mission Statement

We specialize in SAME DAY and fast overnight service! We support green energy and help make this world a cleaner place. Our Bergey Wind Turbine powers our shop and helps to clean our planet with every sign purchase!

Call (219) 365-4088 today!

Reviews





Be the first to Write A Review for Signs OverNITE.
At Signs OverNITE, we offer amazing marketing solutions to help you create a new look or enhance your businessí current look and feel. We know that you want the best for your brandís image, and you need a solution that provides a great deal of information at a glance. We offer customized solutions, including logos, stickers and banners, signs, decals, and much more.

We are committed to exceeding the expectations of each client we work with. We strive to offer signage and graphic design solutions that no competitor can offer. We want to earn your business and be your trusted sign shop in Crown Point, IN. Let us see how we can help you today!

If you are interested in making your brand shine with our creative marketing solutions, we are happy to help you. Get in touch with us now at (219) 365-4088 to request a quote and letís bring your vision to life. Please visit our website signsovernite.com for more information. We look forward to serving you soon!

1) Signs, Vinyl Banners, Vehicle Magnet Signs, Truck $ Trailer Lettering, Window & Wall Lettering, Custom Logos
Quality materials used on all jobs, Most jobs completed the same or next day!
Serving Area:
Crown Point, Porter County, Kankakee County, Cook County
Latitude
41.4677567
Longitude
-87.4322539
Year Established
1972
Payments Accepted




Specialties:
Signs
Stickers
Sign Shop
Emblems
Banners
See Through Window Graphics
Truck Lettering
Decals
Logos
Vehicle Graphics
Read More





This listing has no public user content.
Signs OverNITE Photo Gallery
Updated as of 5/17/2023
Hover over thumbnail to enlarge image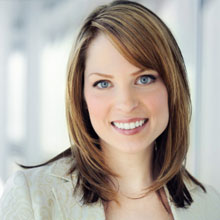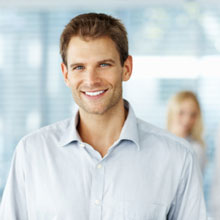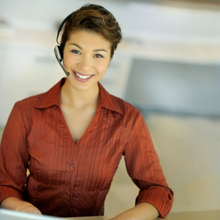 Free BACK END Lettering
Free BACK END Lettering
Purchase TWO sides of your truck or trailers Lettering, and we will Letter the BACK FOR FREE

Expires
Coupon code: 56553-10057-EG
WebSite FREE SHIPPING
WebSite FREE SHIPPING
Place an order of $55 or more and get FREE SHIPPING! www.prosportstickers.com

Expires
Coupon code: 56553-1381-EG
Contact Information
Direct Email Contact
Mailing Address
8304 S Cline Ave #1
Crown Point, IN 46307
Telephone/Fax
Website
Other Website
Email Contact
You can also email Signs OverNITE direct by filling out the form on the right.
Our Hours
| | |
| --- | --- |
| Tuesday: | 8:00AM to 5:00PM |
| | |
| --- | --- |
| Wednesday: | 8:00AM to 5:00PM |
| | |
| --- | --- |
| Thursday: | 8:00AM to 5:00PM |
| | |
| --- | --- |
| Saturday: | 8:00AM to 12:00PM |
Signs OverNITE in Crown Point, IN has a higher trust score for Signs than:
8304 S Cline Ave #1, Crown Point, IN 46307
Popular Searches