Search By Keyword In Your City, State or Zip Code
Get your business more Local Search presence in just a few easy steps...


Mediation in Lake Forest, California
Family Law Richard E. Young & Associates
23731 El Toro Rd #B Lake Forest CA 92630
Business Description
FAMILY LAW RICHARD YOUNG LAKE FOREST, CA
(949) 951-9529


WE OFFER A FREE INITIAL CONSULTATION. FAMILY LAW, WILLS AND TRUST, BANKRUPTCY, PROBATE ALL UNDER ONE ROOF. UNDERSTAND YOUR RIGHTS.
NEW--OPEN FOR BUSINESS BY REMOTE-- VIDEO CONFERENCE - ONE OF THE FEW READY TO DO BUSINESS DURING THE CORONA VIRUS CRISIS. DON'T DELAY, CALL TODAY---DURING THE CRISIS WE TALK BY PHONE AND USE INTERNET AND EMAIL FOR DOCUMENTS, RECORDS AND REMOTE, TO TAKE CARE OF ALL YOUR LEGAL NEEDS. We are the easiest Law Firm to work within Orange County. Our clelar explanations make the process easy to understand. There are no surprises. Check our Google reviews and Look for the RED ""FAMILY LAW"" sign at the corner of El Toro Road and Rockfield 23731 El Toro Road,
Ste. B Lake Forest, CA. 92630 CALL FOR A FREE INITIAL CONSULTATION 949-951-9529 or a STRATEGY SESSION TO PLAN IT OUT for $290/HOUR for the STRATEGY SESSION IN OUR FIRST VISIT, OUR BEST DEAL AND EVERYONE'S FAVORITE--DETAILED SERVICES ARE AT THE BOTTOM OF THIS PAGE.



We charge the Attorney at $290/ hour. Our paralegal is $190/hour. Whenever appropriate, you are charged at the lower rate. Our initial consult will be deducted from your initial retainer/deposit if we are hired. Everyone else charges $300 to $600/hour and stacks associate fees. We have decades of excellent legal experiance with a dedicated staff who share that expertise. We keep our overhead low and pass the savings on to you. You get quality Family Law from a Master Attorney. Richard E Young and Associates has been helping People get hassle free divorces in Orange County since 1974. He will roll up his sleeves for you. DURING THE CRISIS WE TALK BY PHONE, USE INTERNET AND REMOTE TO TAKE CARE OF ALL YOUR LEGAL NEEDS. WE WORK WITH YOU TO OBTAIN YOUR GOALS, WE LISTEN AND WE GET RESULTS! CHECK OUR INFORMATION YOU NEED TO KNOW FOR IMPORTANT BLOGS.



We have an ""A"" rating in the community. Our firm's promise is to provide our client with knowledge of what we are doing so they understand the work necessary to achieve their legal goals.



After your FREE INITIAL CONSULTATION we start a strategy for your case that moves forward without delay. We handle divorce and parentage cases (parentage means child custody and child support cases for unmarried men or women).



He handles DIVORCE, CUSTODY, VISITATION, SUPPORT, DOMESTIC VIOLENCE, AND MUCH MORE. We handle all types of Family law from custody, child and spousal support, domestic violence, property division, separate and community property characterizations and disputes, business valuations and division for the Middle Class pocket book.



Much of the costs of a case depend on what the other side is doing. Our promise is to do educate you as to what is necessary and get it done in a timely manner, so your legal expense is reasonable. He always attempts to resolve problems. He will keep you informed. It is your legal case and you need to know about it so you can make informed choices. He is insured and provides detailed monthly statements so you are always on top of your case.



Richard Young, Esq. graduated from Pepperdine Univ. School of Law with a Juris Doctorate degree, in 1974, and immediately passed the California Bar and became a member of both State and Federal Bar Associations. He worked as the Senior Associate for Ralph Pagter, Esq, a Federal Judge. Then he started his own practice in 1978.



He has a reputation as honest and well prepared. He has the respect of fellow attorneys and the Courts. He promises: ""to solve your legal problems as quickly and inexpensively as possible giving you the expertise that your case deserves"".


He understands the complex interactions of family law: custody, visitation, division of assets, separate and community property, retirement assets, domestic violence in both family and criminal law, bankruptcy, Trusts and Wills and how all these affect the issues in your case. We will work for an AGREED DIVORCE, SAVING YOU TIME AND MONEY, but go to court if necessary.



If you want more than an initial free conference, then come in for an initial STRATEGY SESSION FOR ONLY $200/hr. This reduced hourly rate is only available for your first office visit. During that visit You will have your documents reviewed, support calculated, a strategy discussed, and learn and understand your legal needs to develop a game plan for the case. You provide us with the information needed to do the job, we do the job. Richard is a "hands on Attorney" with a roll up the sleeves attitude that gets the job done, asap. He works hard and provides detailed and accurate bills outlining the work performed in detail. You do not have to guess what was done like other firms, the work is set out in detail, in an easy to understand description. Got a question about your bill, we invite questions and do not charge for bill reviews. It is our job to get it right for you.



He has a system that organizes and moves your case along at a reasonable cost. The only thing slowing us down is the Court itself which is overloaded with cases and little time to hear them. We think ahead and resolve issues when it makes sense. We have thousands of successful Family Law cases. Give us a try and you will know why all those reviews we receive are 5 star!!!!

Mission Statement

KNOW WHAT YOU NEED! In our firm, you talk to the attorney about legal matters, and not a secretary or paralegal. You communicate by phone and email 24/7 for all emergencies. We give personal attention to you and your case. VIDEO ARE CONFERENCES AVAILABLE IF YOU CANNOT COME TO THE OFFICE. We provide a variety of services for every legal need. If full legal services with an attorney are out of your budget. We can provide "unbundled" legal services to save fees and costs with a Limited Scope of Appearance. Whether full case representation, or just legal advise, we provide easy to understand you with the assistance to solve your legal problems, or "SELF HELP" , at our office and can provide document preparation if you cannot afford or do not want an attorney. Document Preparation Services prepare your court documents without an attorney putting in the information you supply. At our office, you can have those documents reviewed by an attorney prior to filing. THAT INSURES THAT THE COURT HAS WHAT IT NEEDS TO GET THE RESULTS YOU WANT. AGREED DIVORCE packages are available in some cases starting at $2,500 plus costs. No hidden charges like Document production which charges fees for each document. This does it all. Usually a divorce costs less with us than the pay for each document add on of a Document preperation service. Because we do it all, we are more efficient and professional. IF NEEDED, MUCH OF YOUR CASE CAN BE DONE OVER THE PHONE AND INTERNET. Our clients feel comfortable working with us. We have represented BY INTERNET people who travel the world in their business. Our internet connections allow us to keep you up to date and keep your case moving no matter where your business takes you.

Call (949) 951-9529 today!

FAMILY LAW RICHARD E YOUNG & ASSOCIATES, LAKE FOREST, CA
FAMILY LAW $225/ hour ---- TRUST AND WILLS PACKAGES
FREE INITIAL CONSULTATION, PRE NUPTIAL AGREEMENTS CALL
(949) 951-9529
We have an "A" rating in the community. Richard Young, Esq is a Master Attorney in the Orange County Bar Association

At your FREE INITIAL CONSULTATION, we start a STRATEGY SESSION for your case that moves YOUR CASE forward without delay. ).
We handle: Divorce, custody, visitation, Move away, child and spousal support, domestic violence, property division, Request for Orders, Motions, Pre nuptial agreements, Pre strategy conferences, and much much more.

Our promise is to do what is necessary in a timely manner so your legal expense is reasonable.

We do our best to keep you informed.

Richard Young graduated from Pepperdine Univ. School of Law in 1974 and immediately passed the California Bar and became a member of both State and Federal Bar Associations. He worked as the Senior Associate for Ralph Pagter, Esq a Federal Judge. Then started his own practice in 1978 and has been a part of the Lake Forest, California community in providing legal services and a part of community activities

He is a well-prepared attorney who has earned the respect of fellow attorneys and the Courts. He will solve your legal problems as quickly and inexpensively as possible with expertise that your case deserves.
Key Contacts
Family Law Lake Forest
Attorney Richard E. Young Has Been Helping Family Law Clients For Several Decades And Can Explain The Complicated Process Of Divorce, Custody, Visitation, Division Of Assets, Domestic Violence, Request For Orders, Spousal Support, Child Support In Terms That You Can Understand
Divorce Law Lake Forest
Sometimes It Is Necessary To Understand Chapter 7 Bankruptcy Law Because A Divorce My Cause One Of The Parties To File For A Bankruptcy. When That Happens We Can Explain To You How It Effects Your Divorce And Keep You On The Right Track
Family Law Firm Lake Forest
Family Law, Divorce Attorney
Divorce Law Firm Lake Forest
Support, Custody, Visitation, Prenuptial Agreement
Domestic Violence Lake Forest
Restraining Order
1) Family Law At Lake Forest
FREE INITIAL CONSULTATION. Attorney Rate $290/hour. Paralega $190/ hour. AGREED DIVORCE APPROXIMATELY $2,500 PLUS COURT FEES .. CALL FOR DETAILS --- WILL AND TRUST PACKAGE $1,500 TO $2,000 plus POWER OF ATTORNEY, ADVANCED HEALTH, HIPPA WAIVER - Call for pricing. -- PROBATE, BANKRUPTCY ALL UNDER ONE ROOF. -- PRE NUPTIAL AGREEMENTS $1,000 PLUS
FAMILY LAW:

CHARGES: $290 per hour. $190 for Paralegal services - Pre--Divorce "STRATEGY" consultation (Find out What To Do) Divorce, Separation, Custody, Visitation, Child support, Spousal support, Domestic Violence, Division of Assets and Debts, Tracing of Separate Property, Document preparation, Court, Mediation. PROBATE ,
TRUSTS,WILLS,
GUARDIANSHIP,
BANKRUPTCY.
Disclosures: NO ATTORNEY-CLIENT RELATIONSHIP Transmission of the information from on this site is not intended to create, and does not constitute, an attorney-client relationship. Viewers should not rely upon the transmission of any message through this web site to create an attorney-client relationship. Viewers should not act upon any information in this web site without first consulting legal counsel. The information in this web site is not provided in the course of an attorney-client relationship and is not intended to constitute legal advice or to substitute for obtaining legal advice from an attorney licensed in the appropriate jurisdiction. NO REPRESENTATION OF QUALITY OF SERVICE No representation is made or intended that the quality of the legal services performed or to be performed is greater than the quality of legal services performed by other lawyers. Recipients of content from this site should not take or refrain from taking any action based upon content included in this site without seeking legal counsel on the particular facts and circumstances at issue from an attorney licensed in the recipient's state. ATTORNEY ADVERTISING This web site is designed for general information purposes only. The information presented on this site should not be construed to be formal legal advice. This web site is not intended to advertise the availability of our services outside of California. The contents of this website may constitute attorney advertising.
2) Attorney Level Document Preparation For Self Represented Litigants
WHY USE AN ATTORNEY INSTEAD OF SELF HELP DOCUMENT PREPERATIONS ?? An attorney can give give you legal advise a document preparation service cannot. That means they are responsible for the advice and the paralegal or document preparer is NOT. An attorney has been to court and knows the ins and outs of the Trial process and can fine tune your documents to achieve your goal. If you have to have a Document Preparation Service because of your budget, have the documents reviewed by a Licensed Attorney before filing them to make sure they will achieve your goals in court. IF YOU ARE SELF REPRESENTED - OR USE "SELF HELP", HAVE THOSE DOCUMENTS REVIEWED BY ME AND HAVE ME TO GO TO COURT FOR THAT HEARING AS A "SPECIAL LIMITED SCOPE APPEARANCE". We understand that sometimes a budget is needed.

I will listen to you and help you understand your rights and the most reasonable way to resolve your divorce. Remember: "I am here for you".
3) Family Law Services (for More Detail See The Bottom Of The Home Page)
Exclusive work in all aspects of Family law including Divorce, Partner divorce, Child and Spousal Support, Child Custody and Visitation, Spousal Support, Move-Aways, Paternity Actions, and Legal Separation. Our office also provides family law services such as Post-Nuptial Agreements, Pre-Nuptial Agreements, Co-Habitation Agreements, and Domestic Violence Actions. Attorney Young has handled difficult divorces involving parental alienation and division of property disputes. Settlement and Stipulated Judgment Services are also provided.
4) We Can Provide Estate Planning With A Trust, Will, Power Of Attorney, Advanced Health Care Directive, Hippa Waiver And Guardianships
ESTATE PLANNING PACKAGE: TRUST, WILL, POWER OF ATTORNEY AND ADVANCED HEALTH CARE DIRECTIVE, AND GUARDIANSHIPS, HIPPA WAIVER PACKAGE $750 to $1,500.00 CALL FOR PRICING . Everyone needs a will and trust. Without one, your loved ones are at the mercy of the California Government who will run up your estate charges with no concern over taxes.
Call us for our free Consultation. Often divorce changes the disposition of an estate. We provide this service to meet that need.
5) Bankruptcy Chapter 7 For Discharge Of Consumer Debt And Tax Debt
Millions of people file for Chapter 7 bankruptcy, often those going through a divorce. Our cost starts at $1,500 plus filing fees. There are lots of advertisements for cheap bankruptcies. It's like buying a car, If it's too good to be true then something is wrong. The trustees now want an attorney at your 341 A hearing our price includes attorney representation at the 341 A hearing. This is the key hearing for discharge.
Call us for a free Consultation, and let us get you the help you need.
Sometimes, a Divorce involves financial problems. Often, a thoughtful Discharge of debt through Bankruptcy can be the key to unlocking hardship.
Serving Area:
Lake Forest, Coto De Casa, Mission Viejo, Laguna Hills, Foothill Ranch, Laguna Woods, Trabuco Canyon, Laguna Hills, San Juan Capistrano, Aliso Viejo
Serving Zip Codes:
92630, 92630, 92691, 92692, 92688, 92609, 92679, 92656, 92637, 92618, 92610
Latitude
33.6177161
Longitude
-117.7045419
Year Established
Payments Accepted





Areas Of Practice:
Divorce Lawyer
Mediation
Parental Rights Attorney
Domestic Violence Attorney
Bankruptcy Lawyer
Child Support Attorney
Restraining Orders
Child Custody Lawyer
Family Law Attorney
Prenuptial Agreements
Spousal Support
Modification
Visitation
Custody
Trust
Community Property
Separate Property
Free Consultation
Probate
Child Support
Read More
Family Law Richard E. Young & Associates Photo Gallery
Updated as of 9/15/2023
Hover over thumbnail to enlarge image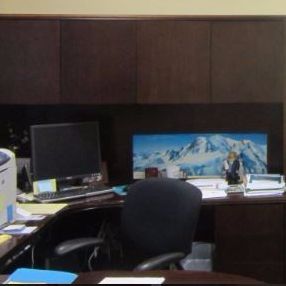 No coupons available at this time
Contact Information
Direct Email Contact
Mailing Address
23731 El Toro Rd #B
Lake Forest, CA 92630
Telephone/Fax
(949) 951-9529
(949) 951-9530
Website
Other Website
Email Contact
familylaw@richardyoungfamilylaw.com
You can also email Family Law Richard E. Young & Associates direct by filling out the form on the right.
Our Hours
| | |
| --- | --- |
| Tuesday: | 5:00AM to 5:00PM |
| | |
| --- | --- |
| Wednesday: | 9:00AM to 5:00PM |
| | |
| --- | --- |
| Thursday: | 5:00AM to 5:00PM |
Family Law Richard E. Young & Associates in Lake Forest, CA has a higher trust score for Mediation than:
23731 El Toro Rd #B, Lake Forest, CA 92630
Popular Searches