Search By Keyword In Your City, State or Zip Code
Get your business more Local Search presence in just a few easy steps...


Car Inspection Station in Charlotte, North Carolina
Performance Inspections
8118 Statesville Rd #F Charlotte NC 28269
Business Description
When you are in need of an car inspection station in Charlotte, NC, come to Performance Inspections. We offer a variety of inspection services including emission inspections, smog inspections, and other vehicle inspections. Our NC state inspections aim to make sure your car is compliant with state regulations. We also offer thorough motorcycle inspections. For a great service in Charlotte, NC, call on Performance Inspections.
Mission Statement

To provide Charlotte quality Car Inspection Station assistance as a Car Inspection Station, Emission Inspections, Smog Inspections and NC State Inspections.

Performance Inspections meeting your Car Inspection Station needs since 2009.

Call (704) 921-8911 today!

Your vehicle is an extension of your comfort. It will perform at its optimal levels when it is cared for. Are you looking for a car inspection station? You are in luck. Performance Inspections is a vehicle inspection station that will check your vehicle thoroughly.

Since 2009, we have offered our services as vehicle inspection station. Our trained staff knows what to look for and how to solve the issues that may come up sooner or later in your car.

If you are looking for a car inspection station with great services, head over to Performance Inspection in Charlotte, NC. We offer services like state inspections, NC state vehicle inspections, emission inspections, smog inspections, motorcycle inspection, and much more. Get in touch with us by calling (704) 921-8911 to avail our services. Also visit our website (www.performanceinspectionscharlotte.com) to check out the complete list of services that we offer to everyone.

Services
Content Is Currently Under Construction.
Serving Area:
Charlotte, Concord, Mooresville, Denver
Latitude
35.3325675
Longitude
-80.8424064
Year Established
2009
Payments Accepted



Specialties:
Car Inspection Station
Emission Inspections
Smog Inspections
Nc State Inspections
State Inspections
Vehicle Inspections
Motorcycle Inspection
Motorcycle Inspection Service
Nc State Vehicle Inspections
Nc State Motorcycle Inspection
Read More
Performance Inspections Photo Gallery
Updated as of 9/8/2023
Hover over thumbnail to enlarge image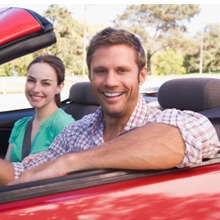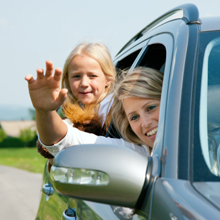 No coupons available at this time
Contact Information
Direct Email Contact
Our Hours
| | |
| --- | --- |
| Tuesday: | 8:00AM to 5:30PM |
| | |
| --- | --- |
| Wednesday: | 8:00AM to 5:30PM |
| | |
| --- | --- |
| Thursday: | 8:00AM to 5:30PM |
| | |
| --- | --- |
| Saturday: | 8:00AM to 2:00PM |
Performance Inspections in Charlotte, NC has a higher trust score for Car Inspection Station than:
8118 Statesville Rd #F, Charlotte, NC 28269
Popular Searches