Search By Keyword In Your City, State or Zip Code
Get your business more Local Search presence in just a few easy steps...


Sports Bar in Galveston, Texas
Gizmo Bar
2102 26th St Galveston TX 77550
Business Description
When you want food in Galveston, TX, come to Gizmo Bar! We offer a wide array of traditional cuisine such as Sports Bar, Tavern, Happy Hour and much more. We pride ourselves on the excellent service we provide to our customers and our affordable rates. Our food is prepared with the freshest ingredients and our staff is friendly. For great service in Galveston, TX, call on Gizmo Bar.
Mission Statement

To provide Galveston quality Sports Bar assistance as a Sports Bar, Tavern, Happy Hour and Live Entertainment.

Gizmo Bar meeting your Sports Bar needs since .

Call (409) 539-5740 today!

Gizmo Bar is a sports bar located in Galveston, TX. They serve a wide range of fine food and drink in a fun atmosphere.

Gizmo Bar offers happy hours, liquor, wine, beer, mixed drinks, pool tables, and live entertainment. They are one of the best taverns and bars in the area.

For more information on Gizmo Bar, please call (409) 539-5740 or visit their website at gizmobar.net to view their menu options and operating hours.

Services
Content Is Currently Under Construction.
Year Established
Payments Accepted
Specialties:
Sports Bar
Tavern
Happy Hour
Live Entertainment
Liquor
Bar
Beer
Wine
Mixed Drinks
Pool Table
Read More
Our dad played music there in the 50ís quite the place then, glad to hear itís still making people happy . Iíll need to come have a beer
Michael Hughes from Houston Texas 9/15/2023 5:13:21 PM
(0)

(0)
My wife and I stopped in not knowing what to expect! We were welcomed the Second we walked in the bartender and the "regular" customers went above and beyond to make us feel at home. Great bar and even better were the people......we will be back
Tracy And Sue from Deer Park,texas 3/12/2020 1:54:01 PM
(0)

(0)
Gizmo Bar Photo Gallery
Updated as of 9/8/2023
Hover over thumbnail to enlarge image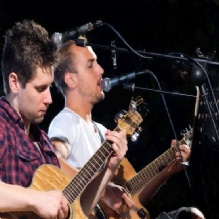 No coupons available at this time
Contact Information
Direct Email Contact
Mailing Address
2102 26th St
Galveston, TX 77550
Telephone/Fax
Website
Other Website
Email Contact
You can also email Gizmo Bar direct by filling out the form on the right.
Our Hours
| | |
| --- | --- |
| Sunday: | 12:00PM to 2:00AM |
| | |
| --- | --- |
| Monday: | 10:00AM to 2:00AM |
| | |
| --- | --- |
| Tuesday: | 10:00AM to 2:00AM |
| | |
| --- | --- |
| Wednesday: | 10:00AM to 2:00AM |
| | |
| --- | --- |
| Thursday: | 10:00AM to 2:00AM |
| | |
| --- | --- |
| Friday: | 10:00AM to 2:00AM |
| | |
| --- | --- |
| Saturday: | 10:00AM to 2:00AM |
Gizmo Bar in Galveston, TX has a higher trust score for Sports Bar than:
2102 26th St, Galveston, TX 77550
Popular Searches