Search By Keyword In Your City, State or Zip Code
Get your business more Local Search presence in just a few easy steps...


Flower Shop in Coudersport, Pennsylvania
Abundant Blessings Flowers & Gifts Tea Room & Cafe
9 N Main St Coudersport PA 16915
Business Description
Abundant Blessings Flowers & Gifts Tea Room & Cafe is a very popular restaurant and flower shop in Coudersport, PA. We have many products and services we provide to our community and surrounding areas, from a flower shop, tea room, flowers and much more. We have a lovely tea room for your next special event, along with our bakery and gift shop. Our friendly staff will help you find that special gift, schedule your tea party or arrange a beautiful bouquet of flowers. So come and spend some time with us at Abundant Blessings Flowers & Gifts Tea Room & Cafe in Coudersport, PA, we strive to make your experience a pleasurable one!


TEA ROOM HOURS MON.-WED 8:00 AM-2:00 PM THURS.-FRI. 8:00 AM-8:00 PM
Mission Statement

To provide Coudersport quality Cafe assistance as a Flower Shop, Restaurant, Flowers and Cafe.

Abundant Blessings Flowers & Gifts Tea Room & Cafe meeting your Cafe needs since .

Call (814) 274-9897 today!

Reviews
I love to go to this cafe. it is comfortable, smells wonderful and just makes you feel welcome and at home. The food (homemade soups, breads, and baked good) are wonderful. It is such a nice meeting place for friends. Try it...I'm sure you'll love it too!
Sandy from Gaines 9/13/2022 9:30:03 PM
(0)

(0)
Whether it's breakfast or lunch, you deserve a nice meal that's made from fresh ingredients, accompanied with a hot drink. At Abundant Blessings Flowers & Gifts Tea Room & Café, we are a café, flower shop, ice cream shop, and gift shop all in one! We pride ourselves in providing a wide variety of services to satisfy our customers who visit for different reasons.

From flowers to desserts, your experience with us is unique – we save our customers' time from driving to one place to the next. Our staff is always ready to help and they're as well-versed in floral arrangements as they are in coffee! No matter what you plan on getting, your experience will be filled with unforgettable memories!

If you're interested in our services and items, please contact us at 814-274-9897 or visit our website at abfgiftsteamroomcafe.com for more information. We're located in Coudersport, Pennsylvania. We look forward to hearing from you soon!

1) Full Service Florist
Are you searching for a flower shop with amazing flowers, suitable for all occasions? Whether you're in need of flowers for weddings or simply to say thank you, our team is here for you! Our staff is passionate about providing you with elegant designs that will represent your deepest sentiments perfectly. So don't continue to struggle to try to find the perfect gift for someone special in your life. Our team can help!

We understand that when it comes to great flower shops in the city, you've got an array of options. However, you won't find any as committed and dedicated to excellence as we are. Here, we put our all into each and every creation. No many other establishments can say the same. So if it's flowers you need, we are the right team!
2) Restaurant
For a great restaurant in the city of Coudersport, PA, look no further than us. For our amazing tea to delicious small bites, you'll love your experience with us. Not only is our cuisine top-notch, our atmosphere is warm and welcoming. Here, nothing is more important to us than the happiness and well-being of our satisfied customers.

If you're in search of the best tea and bites in town, you've come to the right place. Customers come to us in droves and with our reputation for excellence, it's not hard to see why. For warm and flaky pastries and mouth-watering lunch items, you can take comfort in knowing that we provide simply the best. But don't just take our word for it, pay us a visit yourself, you'll be glad you did!
3) Cafe
If you're looking for the best café in town, your search is over! Ours is the place that the town's residents simply can't get enough of. You'll come for the lovely atmosphere, but you'll stay for the amazing food and great customer services. Here, we take pride in the services that we provide.

This Café is not like most. It's full of tradition and homemade recipes that you're sure to love, from our delightful sandwiches to scrumptious pastries. All of our food is created to satisfy your taste buds. With just one taste of our amazing options, you'll be a regular in no time at all.


4) Catering
If you're seeking top-notch catering services, you've come to the right place. Here, we take great pride in the recipes that we create. Whether you're hosting very important CEO's or a family birthday party, our team is here for you. Our staff will show up in a timely fashion and you can count on the food to be delicious.

We know that you've got many options for catering in the city, but ours is the best of the best. No other team takes the time that we do to make sure that your meals come out fantastic. So when you're in need of services you can depend on, look no further than us. We are the city's top choice.


5) Gift Shop
Are you looking for something special for an important person in your life? Well, you can put your stress to the side. Our gift shop has all of the selections you could think of. From flowers to picture frames, we've got it all. When it comes to choosing the right gift, you'll want something that expresses your feelings brilliantly. We guarantee that our gifts will do just that.

We know that choosing the right gift can be quite tough. However, our knowledgeable and experienced staff is on hand to help with any questions or concerns you may have. We'll point you in the direction of anniversary flowers and graduation gifts so you won't have to worry about a thing. Here, we'll take care of your needs flawlessly.
Serving Area:
Coudersport
Latitude
41.7731047
Longitude
-78.0211151
Year Established
Payments Accepted
Specialties:
Flower Shop
Restaurant
Flowers
Cafe
Coffee Shop
Lunch
Ice Cream Shop
Gift Shop
Bakery
Catering
Read More
Abundant Blessings Flowers & Gifts Tea Room & Cafe Photo Gallery
Updated as of 9/11/2022
Hover over thumbnail to enlarge image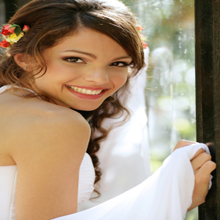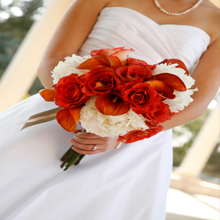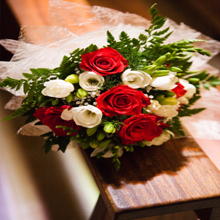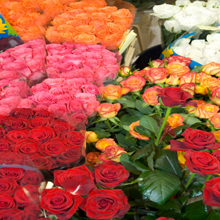 No coupons available at this time
Contact Information
Direct Email Contact
Mailing Address
9 N Main St
Coudersport, PA 16915
Telephone/Fax
Website
Other Website
Email Contact
You can also email Abundant Blessings Flowers & Gifts Tea Room & Cafe direct by filling out the form on the right.
Our Hours
| | |
| --- | --- |
| Tuesday: | 8:00AM to 3:00PM |
| | |
| --- | --- |
| Wednesday: | 8:00AM to 3:00PM |
| | |
| --- | --- |
| Thursday: | 8:00AM to 8:00PM |
| | |
| --- | --- |
| Saturday: | 10:00AM to 1:00PM |
Abundant Blessings Flowers & Gifts Tea Room & Cafe in Coudersport, PA has a higher trust score for Flower Shop than:
9 N Main St, Coudersport, PA 16915
Popular Searches